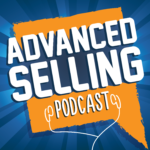 On this episode of the Advanced Selling Podcast, Bill Caskey and Bryan Neale discuss the key elements of writing a winning proposal, including making your proposal sing. It seems that we spend so much time in the sales process but then when we get to the proposal stage, we just fire it into a template.
There has to be a better way to do it. That's why, the guys decided to have Bethany Fagan from PandaDoc.com joins us on this episode. Bethany shares how to really make your proposal stand out from the crowd.
If you're interested in bringing one or both of the guys in for a sales retreat or sales meeting, send us an email at [email protected], and if you're a new listener, we'd love to hear about you. Send us an email telling us how you found the podcast and what you'd like to hear as you go down the journey with us to sales excellence!
Podcast: Subscribe in iTunes | Play in new window | Download
Also mentioned in this podcast:
Download your free eBook, "Elements of a winning sales proposal: Create stunning proposals that close deals" by our friends at PandaDoc. Go to https://www.pandadoc.com/asp to get it now!
Also, be sure to get a free copy of Outreach's book on Sales Engagement. Just go to https://www.outreach.io/asp and it's all yours!