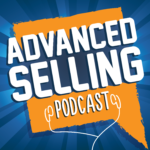 On this episode of The Advanced Selling Podcast, Bill and Bryan read an email from one of their listeners, Jake in Cincinnati. Jake just joined a company where there are a few young people and a few seasoned veterans and he is feeling lost.
The guys run through some mindsets and strategies of how young people can get started in sales, even if you're in a company that provides zero sales training.
If you're interested in having Bill or Bryan come see you at an upcoming sales retreat or meeting, send us an email to [email protected] with "Come see us" in the subject line and we'll get the conversation started.
Also mentioned in this podcast:
Podcast: Subscribe in iTunes | Play in new window | Download