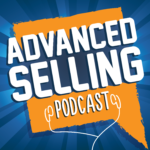 On this episode of the Advanced Selling Podcast, veteran and sometimes humorous sales trainers Bill Caskey and Bryan Neale, answer a voicemail bag question from Scott in Ohio.
OH-IO! (You'll have to hear the episode to know what that means).
The guys warn Scott about his thinking and then provide a handful of recommendations on how he can get more appointments in his markets.
This mailbag is sponsored by Covideo. You can go to advancedsellingpodcast.com/covideo to get a free trial started so that you can break through the clutter of your prospect's inbox.
Also mentioned in this podcast:
Podcast: Subscribe in iTunes | Play in new window | Download