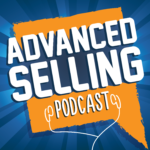 In this episode of The Advanced Selling Podcast, veteran sales trainers Bill Caskey and Bryan Neale address the never-ending importance of paying attention to the details in how you speak with prospects and clients.
You can build a lot of goodwill throughout the sales process but one false move and you'll be on the outside looking in.
In this podcast, Bill and Bryan go through some ways that you can start to identify the blind spots that other people see – and you're missing.
Also mentioned in this podcast:
Podcast: Subscribe in iTunes | Play in new window | Download