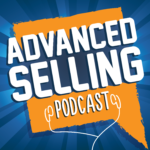 In this episode, veteran sales trainers Bill Caskey and Bryan Neale take a CoVideo Mailbag questions from Brian in Colorado. Brian's question is about how to handle the dreaded, "I'll just take a brochure, and call you back" objection when he thought he was about to close the appointment.
Do you ever feel like your prospect is not taking action when you know they are ready?
Bill and Bryan turn the mirror back on Brian and question his mindset and how he is approaching the deal.
Also mentioned in this podcast:
Podcast: Subscribe in iTunes | Play in new window | Download