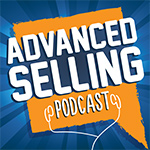 How much are your clients really worth to you?
Veteran sales trainers Bill Caskey and Bryan Neale dive into a philosophical discussion on pricing. They walk you through the important distinctions between "negotiating" and "discounting," as well as help you find new words to use in the conversation that will likely lead to a different outcome.
Do you truly know the lifetime value of your customers?
If not monetary value, what other things can benefit you in the deal?
In this episode of The Advanced Selling Podcast, Bill and Bryan help you realize pricing isn't just about percentages and discounts. Instead, they will give you tools and language to use when determining the value of your clients and techniques to help you shift your mind around the touchy subject of pricing.
Also mentioned in this podcast:
Podcast: Subscribe in iTunes | Play in new window | Download