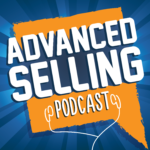 On this episode of The Advanced Selling Podcast, Bill Caskey and Bryan Neale discuss the building, or rebuilding, of your company story.
Bill and Bryan walk through a three-part framework that will help you get clear about how to communicate your company story to your constituents.
If you're interested in having them coach you on your story, send an email to [email protected] and in the subject line put Message Makeover.
They'll select a handful of people to do a live coaching session to help you get clear on your message.
Also mentioned in this podcast:
Podcast: Subscribe in iTunes | Play in new window | Download