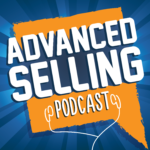 On today's episode of The Advanced Selling Podcast, Bill Caskey and Bryan Neale field two questions from the CoVideo Mailbag.
The first question centers around whether the listener is cut out for sales and the other focuses on what type of sales would be best.
If you've been in the profession over a year, it's likely you've had that feeling at some point, am I cut out for this? It's okay to have that feeling and Bryan and Bill talk you through how to deal with it.
Send your sales questions to [email protected] and make sure you include your physical address so that Bill and Bryan can send you a small gift.
Also mentioned in this podcast:
Podcast: Subscribe in iTunes | Play in new window | Download