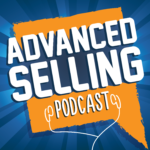 On this episode of The Advanced Selling Podcast, hosts Bill Caskey and Bryan Neale find themselves in a bit of a funk.
In fact, it was so bad they almost didn't do the episode.
But record they did and they discovered that there were a handful of things that we can do to get out of sales funks when we're in them.
Be sure to tune in if you too are feeling like you're in a funk!
Also mentioned in this podcast:
Podcast: Subscribe in iTunes | Play in new window | Download