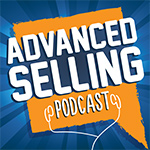 Are you on an island all alone? If you're the lone salesperson or feel unsupported in your sales role, this episode is for you.
Veteran sales trainers Bill Caskey and Bryan Neale share tips and strategies you can use immediately to reduce the feeling that you're all alone with nowhere to turn.
Are you a consumer of the knowledge around you?
Do you surround yourself with people who are like-minded?
In this episode of The Advanced Selling Podcast, Bill and Bryan will give you their checklist of things you can do to help feel like you're a part of a community and fighting the sales battle with others around you. Be lonely no more. Listen in to find out how.
Also mentioned in this podcast:
Podcast: Subscribe in iTunes | Play in new window | Download