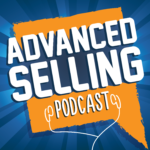 In this episode of The Advanced Selling Podcast, veteran sales trainers Bill Caskey and Bryan Neale address the ever important and common issue of what to do when a deal stalls.
But instead of telling you what to do, they have some suggestions of things you can do to avoid the problem in the first place, which is always an easier way to problem-solve.
Get your pen and paper out for the top seven things you can do starting today to avoid stalled deals!
Also mentioned in this podcast:
Podcast: Subscribe in iTunes | Play in new window | Download