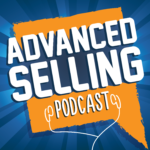 In today's episode, veteran sales trainers Bill Caskey and Bryan Neale take on the topic of process: but not in the usual sense. REMAPPING the sales process is the new idea.
What do you do when the process doesn't go perfectly? (Because it never does.)
How do we tactically implement a process that is VALUABLE to the prospect even if they don't buy from you?
In this episode of The Advanced Selling Podcast, Bill and Bryan give you tactical sales tools to answer these and other challenges when the way we want to sell (PROCESS) doesn't go as planned….
The Best Laid Plans of Mice and Men …….(email us if you know the rest of the quote [email protected])
Also mentioned in this podcast:
Podcast: Subscribe in iTunes | Play in new window | Download