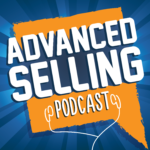 In today's episode, veteran sales trainers Bill Caskey and Bryan Neale take a call from AJ in Oklahoma who is fretting about her company's bad reputation in the market.
She now is the one, as the new salesperson, who has to go in and repair it. The question is how does she do so?
On this episode of The Advanced Selling Podcast, Bill and Bryan share five lessons that anyone can implement to accomplish the goal of repositioning their market impression.
Also mentioned in this podcast:
Podcast: Subscribe in iTunes | Play in new window | Download