Products
Digital Resources for Professional Salespeople
You asked. We listened.
You told us you wanted more ways to interact with us and learn how to put our strategies into play. You've emailed us, called us and Tweeted us to ask how you can get the resources and materials we use with our corporate clients. You've asked us for more. And how can we possibly ignore you?
The ASP Insider Membership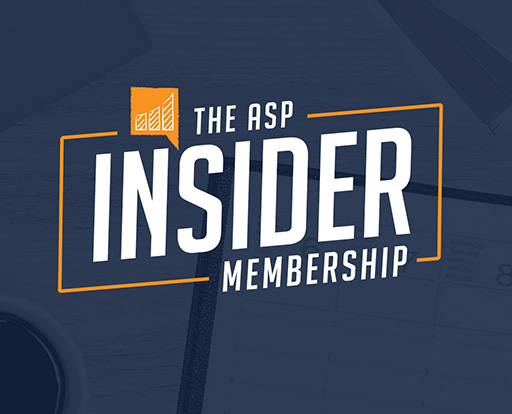 Monthly Coaching and Tools To Grow Your Business and Your Sales
We want to offer our listeners something special – the same coaching we provide to our high-paying private clients.
So, we invite you to join us in The ASP Insider Membership – where our aim is to give you the skills, attitudes and ideas to grow your business.
All In: A Comprehensive Training Solution for Elite Salespeople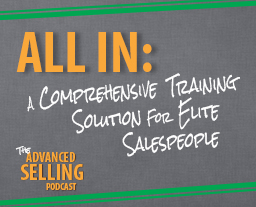 Are you completely satisfied with the current state of your sales process? If your success has plateaued, or you can't seem to generate enough of the right kind of leads, it's time to make a change.
This 6-part audio training program is for anyone looking to become an elite salesperson and fully commit to going All In.
The training includes the key principles of getting your mind right, finding and crafting your irresistible story, knowing and acquiring your ideal client, the essential tactics and mechanics of elite salespeople, and much more.
It's time to grasp the solutions and philosophies that can move your results exponentially. Are you committed to going All In?
The ASP Resource Toolkit
We've assembled the seven resources we think every salesperson should have into one place. Check it out:
Thinking Kit:
State of Mind Assessment
Personal Code of Conduct
8 Guiding Principles
Doing Kit:
Sample Sales Agenda
Personal Business Plan
Question Bank
Email It Book (yup, pre-written emails for you to use in every sales situation!)
Winning the Buyer's Brain:
Secrets to Carrying the Room and Winning the Deal
The speed of change is empowering new competitors and turning relationships, tradition, and previous routes to success upside down. Even the best of the best struggle to grow.
To really stand out to your prospect, you must answer their question: Why should I choose you?
When you harness the process, speed, and emotion that drive decisions, you will win more of the sales you rightfully deserve!
Download our audio program on the 7 steps to rock your sales calls every time!
It is our gift to you to say thanks for begin part of our community.