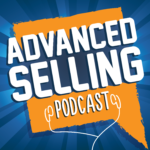 In this episode of The Advanced Selling Podcast, veteran sales trainers Bill Caskey and Bryan Neale address the notion of relationship selling.
The question is not if relationships important in the sales cycle, we can all agree they are. The true question is what does a good relationship really mean with a prospect?
Bill and Bryan give you some filters through which you can look at your current client relationships to determine if they really are sound and what to do about it if they aren't.
Also mentioned in this podcast:
Podcast: Subscribe in iTunes | Play in new window | Download