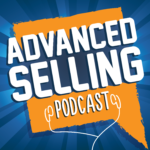 In today's episode of The Advanced Selling Podcast, veteran sales trainers Bill Caskey and Bryan Neale discuss a hot topic all over LinkedIn: Is Cold Calling Dead?
The guys bring their own experience into the mix as they answer that very question. They each give some some thoughts on what cold calling should be used for and how to change your approach to it.
They'll also give you some tips to use on your next cold call to get better results in the long run.
Also mentioned in this podcast:
Podcast: Subscribe in iTunes | Play in new window | Download