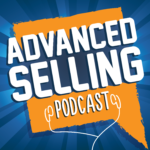 In this episode of The Advanced Selling Podcast, sales trainers Bill Caskey and Bryan Neale take on two different questions sent in by podcast listeners.
The first question in is from Leon in Australia who asks about how to handle channel partners in his new sales role.
The second question is from a lady who has been working a prospect for the last few months and they've gone radio silent on her.
Bill and Bryan give her several encouraging and indignant ideas on what she can do from this point forward.
Also mentioned in this podcast:
Podcast: Subscribe in iTunes | Play in new window | Download