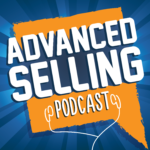 In today's episode, veteran sales trainers Bill Caskey and Bryan Neale address the skills required in the account development function.
If you have an account development team or manager, make sure you send this episode on to them.
Bill and Bryan get called in often to work with client success or account development teams and they've seen it all including the good, the bad, and the ugly.
Also mentioned in this podcast:
Podcast: Subscribe in iTunes | Play in new window | Download