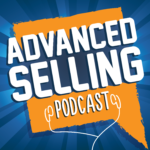 The definition of Insanity is doing the same thing over and over again and expecting different results. A salesperson must constantly be evolving. The same actions will get you the same results.
As you look forward on 2018, you need to evaluate the things you need to Start Doing, Stop Doing and Continue Doing to accomplish your goals.
On this episode of The Advanced Selling Podcast, veteran sales trainers Bill Caskey and Bryan Neale offer their opinion on some things to immediately stop doing and start doing. This technique is based on an old framework that's still extremely valuable today.
Also mentioned in this podcast:
Podcast: Subscribe in iTunes | Play in new window | Download